I just got back from jewelry shopping at my wonderful friend, Meghan's house. She always throws the best parties and always, ALWAYS has the cutest baked good to go along with! Tonight, she her frosted cupcakes matched Stell & Dot's signature silver and uh…blue, teal, I don't know what that pretty color is officially called. On the way over I learned something interesting. You've probably heard about using Olive Oil for cooking instead of Extra Virgin Olive Oil. Once you heat your pan, the EV in EVOO goes bye-bye.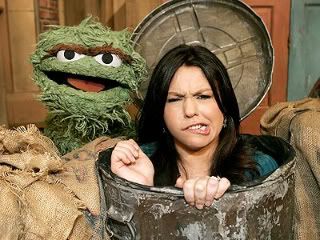 Guess what? The same thing happens with expensive onions. Sweet onions, sometimes called Vidalia onions are $4 or $5 a pound, versus brown or storage onions which should be around $1 a pound.
The chemistry of the Vidalia breaks down in heat and all of that precious flavor evaporates! What you are left with is a bit of a flavorless onion. Go fig! So the rule is, if you plan to use EVOO cold (as a salad dressing or drizzled on other food) or onions uncooked (in a salad or diced up as a topping) then you will want to spend the extra dough. If your plan is to heat up a pan, go cheap!
Have you ever seen this book? It's a great read about a really famous food critic who disguises herself before tasting some of New York's top restaurants. I loved this book and now I am so excited to have discovered that it's on the way to becoming a movie. Ruth Reichl was interviewed in 2009 for NPR and the interview was replayed tonight. Reichl discussed one of her most popular dishes, which is also her "go to" dinner, Spaghetti Carbonara.
Spaghetti Carbonara

Serves 3

Contrary to the recipe so often used in restaurants, real carbonara contains no cream. The real thing also uses guanciale, cured pork jowl, but to be honest, I like bacon better. I think of this as bacon and eggs with pasta instead of toast. It's the perfect last minute dinner, and I've yet to meet a child who doesn't like it.

1 pound spaghetti

1/4 to 1/2 pound thickly sliced good quality bacon (I prefer Nueske's)
2 cloves garlic, peeled
2 large eggs
Black pepper
1/2 cup grated Parmigiano cheese, plus extra for the table

Bring a large pot of salted water to boil. When it is boiling, throwthe spaghetti in. Most dried spaghetti takes 9 to 10 minutes to cook,and you can make the sauce in that time.

Cut the bacon crosswise into pieces about 1/2 inch wide. Put them in a skillet and cook for 2 minutes, until fat begins to render. Add the whole cloves of garlic and cook another 5 minutes, until the edges of the bacon just begin to get crisp. Do not overcook; if they get too crisp they won't meld with the pasta. Meanwhile, break the eggs into the bowl you will serve the pasta in, and beat them with a fork. Add some grindings of pepper.

Remove the garlic from the bacon pan. If it looks like too much to you, discard some, but you're going to toss the bacon with most of its fat into the pasta. When it is cooked, drain the pasta and immediately throw it into the beaten eggs. Mix thoroughly. The heat of the spaghetti will cook the eggs and turn them into a sauce. Add the bacon with its fat, toss again, add cheese and serve.

go here to check out more: http://www.ruthreichl.com/spaghetti-carbonara.html
One last thing…Happy Birthday Dad!