I had planned to make a special meal for Jy and the boys tonight. All day Jy and I talked about making something fun like Gumbo, but I would call it Dumbo, because it would be kid friendly. Then we talked about making fried chicken, no…wait, creole chicken on top of beans and rice. See, we just watched an episode of Anthony Bourdain's – No Reservations last night. We always get sucked into his show. He's just so interesting and there is always something to learn when we watch. Food is just the tie that binds his show together.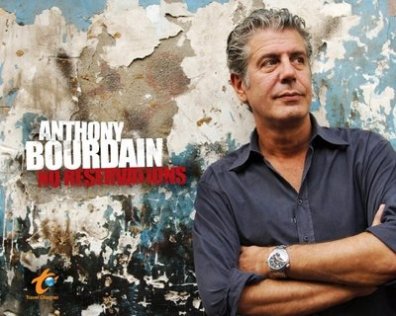 After our relaxing afternoon, strolling a local downtown that we don't often visit, we decided to check out a local winery. An hour later, after getting lost and discovering that it would cost us a pretty penny to join the wine festival tasting that was occuring, we hopped back in the car. We are a pretty relaxed couple, so Jy and I decided to stop for a fun little lunch at Buffalo Wild Wings. Screams anniversary doesn't it?
I posed so Jy could sketch me at the romantic location:
I'm not sure why I have a Barry Bond bicep, but whatevs.
After our mediocre lunches with sub-mediocre service, we decided to hit the grocery store for dinner ingredients. We made sure to shop for brownie needs, bbq needs (for Labor Day) and anything else we might be short on at home. Guess what we forgot to buy? Chicken, or any meat for that matter!
We picked up our boys from my parent's house and learned that rather than saying "Bampa," which means grandpa in Max's language, that he was saying "Obama." At least this was according to my mom. She showed Max a photo of my dad with Obama and I guess Obama sounds a lot like Bampa.
Once we got home, both kids were on the verge. Max was sleeping and didn't tranistion to his bed well. Dallas wanted candy and brownies. While Dallas took a bath and Max slept, I added up today's Weight Watcher points. My salad at BWW was 23 points. I had gone over my points for the day and used up all, yes….ALL my extra weekly allowance points.
I'm still stuffed from everything I ate today, so missing dinner wasn't too big of a deal. I am bummed that I wasn't able to create anything to blog about though!
Jy left to go take care of a dear friend's kids while my pal took a trip to the hospital with her newborn. Baby is fine, mom is just getting checked out. Her husband left Jy some pizza, so it all worked out well. I'm sure he is happy to watch Sports Center in peace and hang in a house where the kids stay asleep! I couldn't ask for a better man to have married!